Garford InRow Robocrop Machinery In Agribusiness
Garford Farm Machinery is a manufacturing and distribution supply high quality products in the UK and the world agricultural market.
Robocrop InRow – The revolutionary Robot weeder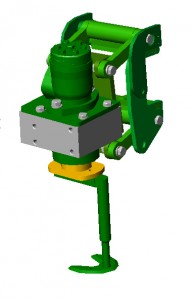 Using the image analysis techniques similar to those used Robocrop 2, dig high-speed Robocrop analyzes InRow:
images of the culture immediately before plivitoarelor.
The application of a predetermined grid and the best techniques of logical deduction, individual plants are identified
and tracked through the image.
The rotors are then synchronized plivitoarelor to work around each plant part, the rotor speed is constantly adjusting
to take account of different spatial variations of the plant.
InRow rotors are then followed by a set of inter-row units, the cultivators to finish growing.

Performance is 2 plants per second each time.